Why we didn't follow Umahi to APC— Ebonyi NASS Caucus
1 min read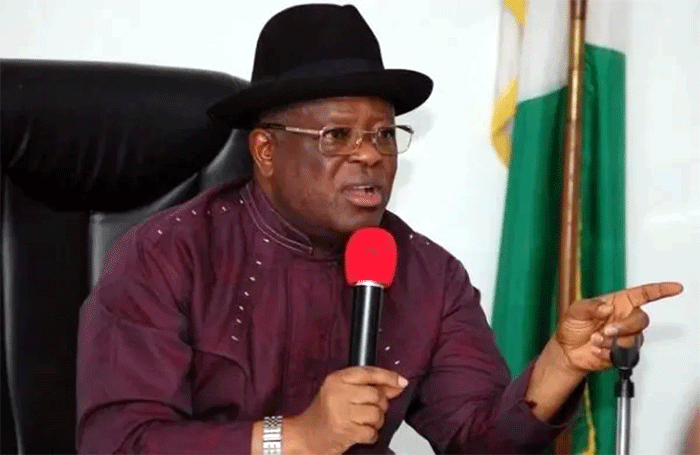 By TORDUE SALEM
Ebonyi State National Assembly caucus, Wednesday gave reasons it members did not defect to the ruling All Progressives Congress, APC, with Governor Dave Umahi.
Investigation revealed that 8 Ebonyi NASS Caucus did not follow Umahi because of long held grudges against him.
A key member of the Peoples Democratic Party in the National Assembly, who spoke to VANGUARD on Wednesday, said the caucus members were aggrieved with the state's helmsman, "over his high-handed decisions before and after the National Assembly primaries".
The post Why we didn't follow Umahi to APC— Ebonyi NASS Caucus appeared first on Vanguard News.