Watch Top-rated Telenovelas, Indian Series for Free
Certain TV programmes linger on to become fond memories. In recent years, telenovelas have become a delight in many homes.
StarTimes is the home of telenovelas with over fourteen channels dedicated to blockbuster Filipino, Indian and other Asian movies and series.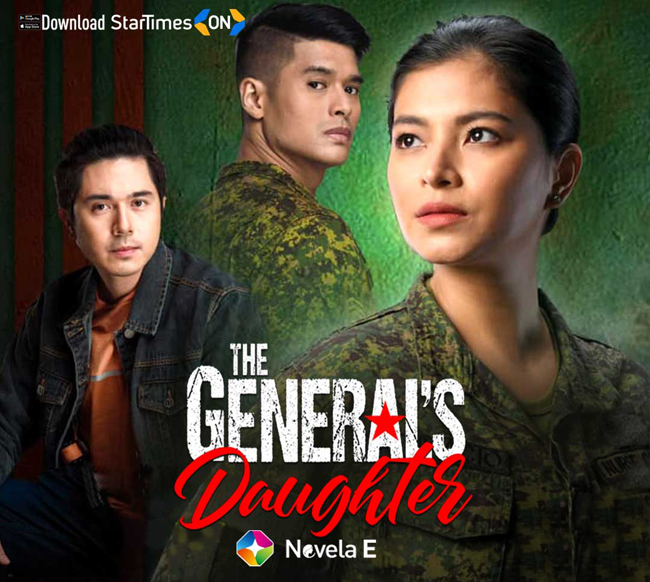 StarTimes subscribers and non-subscribers can watch these exciting telenovelas on StarTimes ON mobile app. There are loads of free video-on-demand content.
ST Novela E, one of the channels on StarTimes famous for top-rated telenovelas, will add two new telenovelas this November to its rich list of content. From Monday, November 16, an Indian drama series titled Gathbandhan will begin airing Mondays to Fridays at 8pm.
The other series named The General's Daughter was a hit on ST Novela E Plus, a channel on StarTimes premium bouquet. Due to The General's Daughter popularity among drama fans, It's coming down to ST Novela E, a channel on Basic and Smart Bouquet. The series will start airing from 18th November at 8:50 pm Mondays to Fridays.
Unfortunately, no one lives close to a television set all the time, much less travelling about with a decoder, so the mobile device becomes a crucial companion.
StarTimes ON was launched just for the purpose of meeting this need. From the app, one can easily access all content from exciting Hollywood, Nollywood and Bollywood content to sports, music, kiddies, documentaries and news.
Click https://pjq57.app.goo.gl/2Jv2 to download StarTimes ON mobile app on your Google Play Store or IOS.   It's simple to set-up but you can chat-up StarTimes team on this WhatsApp number, 0817-239-8696, for further assistance.
There are loads of free video-on-demand content. But to have access to all content, you need to be a VIP member. Active StarTimes subscribers are automatically VIP members and can share their decoder subscription on three different mobile devices. That's one subscription for four devices (TV and three mobile phones). It's simple, just link your smartcard number with StarTimes ON app.
The remote fights have surely come to an end with this plan. Daddy can watch his football match with one device, while mom is watching movies and kids watching cartoon same time on different devices at no extra charge.
Non-subscribers have three choices. First are the free-to-air TV channels and free video-on-demand content; second is Sports VIP to access all sports showing on StarTimes; and the third is MAX VIP to enjoy all content from sports to movies, series, documentaries, news and music.
Subscribing with as low as N400 weekly or N1600 monthly for Sports VIP subscription, you will have access to all sports contents including like Europa League, La Liga, Emirates FA Cup, UEFA Nations League, Copa Del Rey, Copa Italia and NBA (basketball). You can also watch live combat sports like mixed martial arts, boxing and kickboxing, among others every week.
In addition to sports, the Max VIP plan comes with over 70 TV channels and over 5000 video-on-demand content at a weekly cost of N800 or monthly cost of N2000. The plan provides quality entertainment channels dedicated to Nollywood, Hollywood, Bollywood, Filipino and Turkish Chinese movies and series.
There are also several local and foreign movies, documentaries, news, music and video-on-demand (VOD) content which you can download and watch offline at your convenience.
But that's not all the mobile app is useful for. Users can renew decoder subscription from the app too, using any of the available options on the app like MTN airtime, debit card or bank transfer.
With this app, the next time you find yourself in a bus and you remember your favourite shows, you'll just smile knowing that you have your decoder in your pocket.
The post Watch Top-rated Telenovelas, Indian Series for Free appeared first on Vanguard News.